The Escaped Jaguar, for Popshot Magazine

---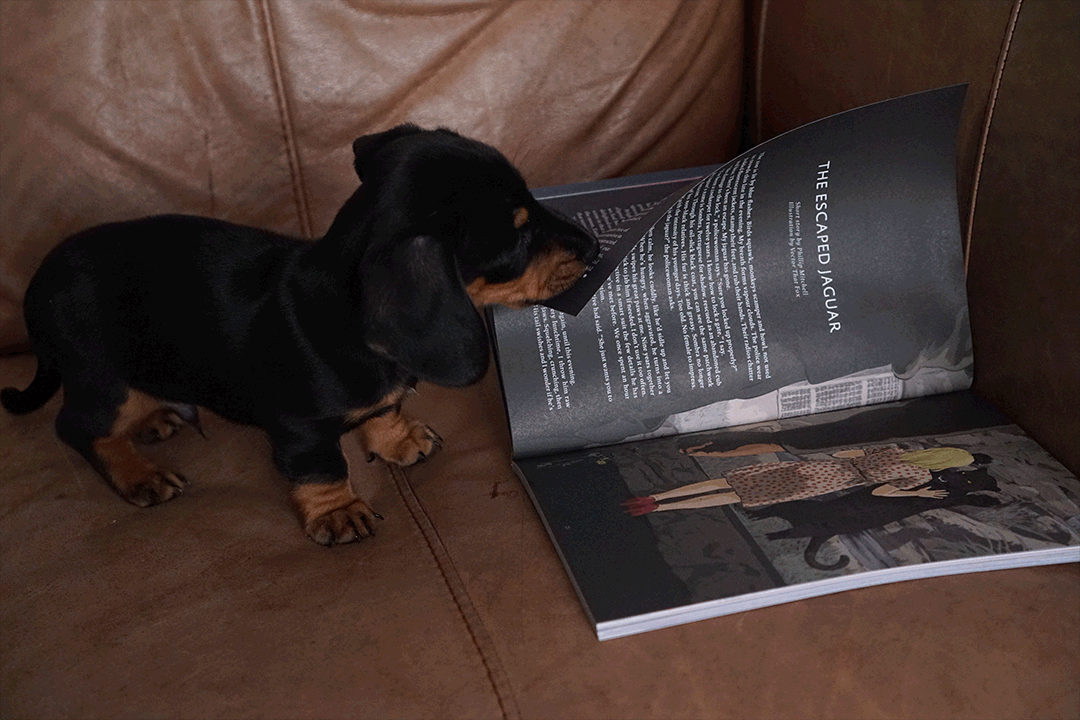 The Escaped Jaguar, for Popshot Magazine
Popshot Magazine sent me a short story to create an illustration for, written by Phillip Mitchell.

The story featured a zoo, a mystery, an absolute creep, and couldn't be more suited to me as a piece of writing.

The story was overlaid and printed on the left side of the image, which can be seen in the gif of a sausage having a read below.

Click the image(s) to see in full screen.