Resting Place (I & II)

---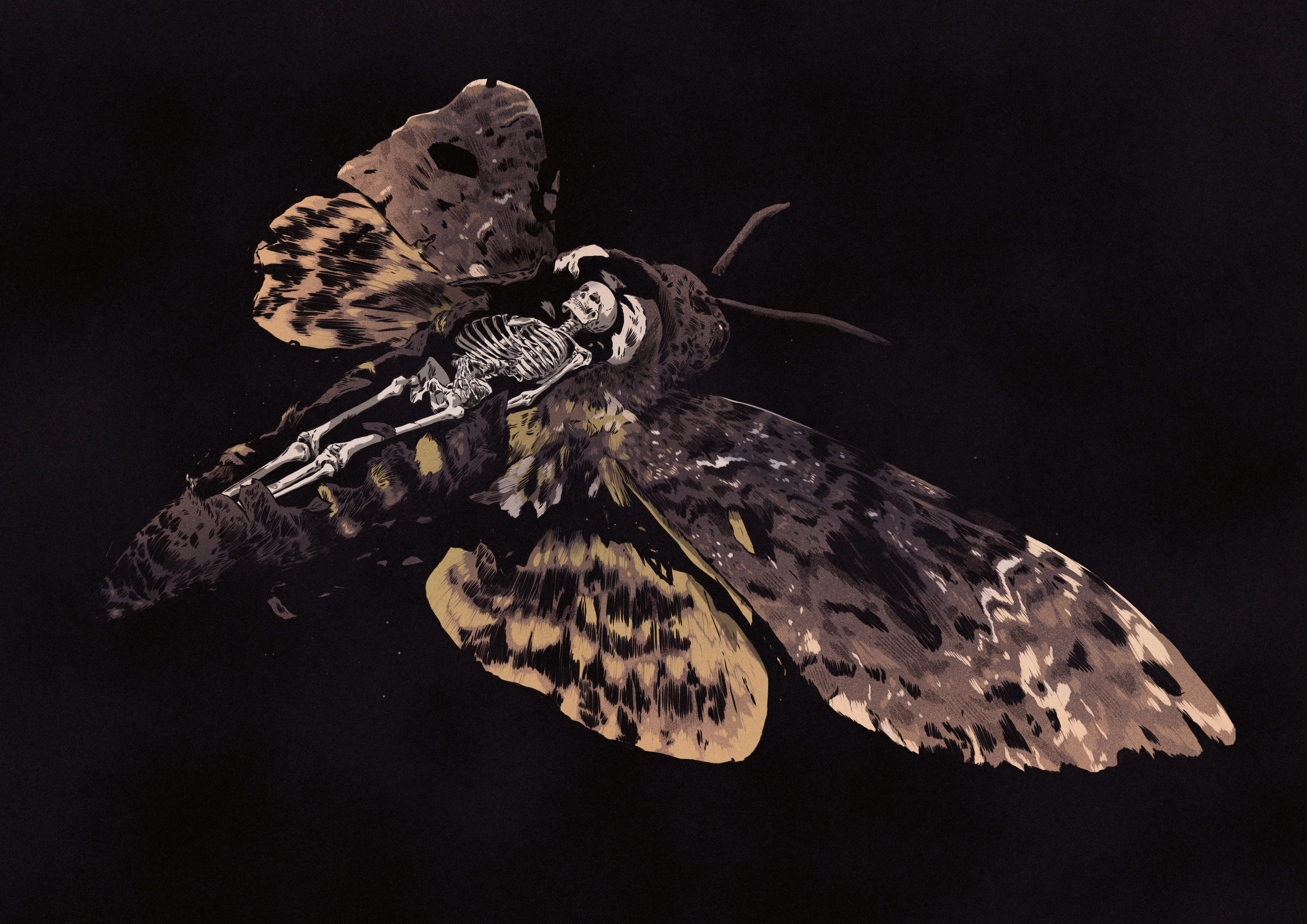 Resting Place (I & II)
Self-initiated project, prompted by constantly glancing at my framed Death's Head Hawkmoth and thinking the skull marking and moth body look like a tiny human sarcophagus.

I then decided to make a companion piece where the human element was the 'resting place', and it was being inhabited by Eucorysses grandis, a shield beetle that looks like a skull.
Click the image(s) to see in full screen.
︎︎︎
Buy the PRINTS here
︎︎︎